Restaurant Point of Sale
Expertise in Deployment, Integration and Support.
Our customers run on Toast.


Restaurant Grade
Built to withstand the hustle and bustle of the restaurant industry



Reliable Network
Hardwired terminals and offline mode ensure you're always on



Only For Restaurants
Thoughtfully and beautifully designed with your business in mind

Serve More Guests and Increase Revenue
Don't let long wait times scare off guests during a rush. At your full service restaurant, less time walking between the table and the terminal means increased table turns, more personalized service, and higher revenue.
At your fast casual restaurant, you can use Toast Go to bust the line and get more guests in the door during busy times. Take guests' orders, swipe their card, and issue them a digital receipt right on Toast Go. You can even text your guests when their order is ready.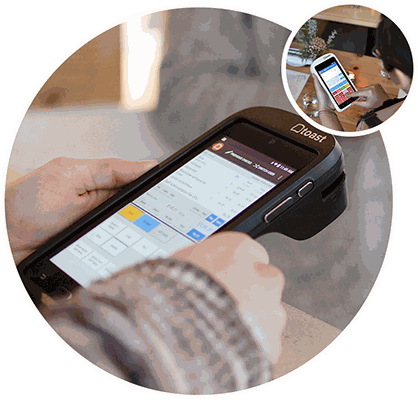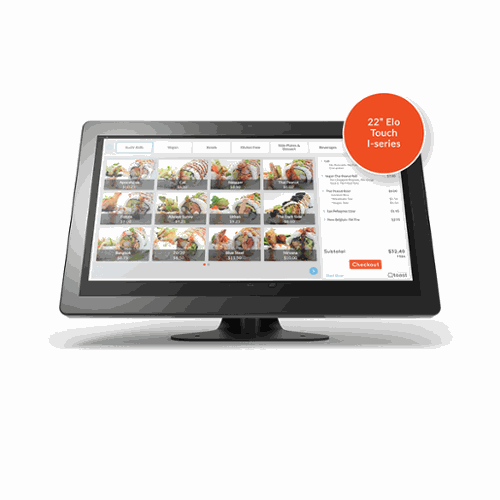 Self-Ordering Kiosks
Deliver a delightful ordering and checkout experience to your guests with the Toast kiosk system.
Our kiosks help decrease order wait times as guests skip the line and order on a kiosk, and guests can customize their orders just as they would with a server.
Plus, we offer larger screen sizes so you can display a picture-heavy menu that shows off your delicious menu.
Kitchen Display Systems
Is there really room for innovation on kitchen display screens? We say yes. Customize your entire kitchen workflow and keep chefs organized with an intuitive KDS.
Segment takeout, delivery, and store orders, and keep kitchen staff on track with a timer that prioritizes outstanding orders. No need for your prep cooks to spend time counting up orders of the same type across all open tickets.
With all day display, they can see what and how much they need to prepare at a glance. Simply press a button to text or ping servers using handhelds when an item is ready; voila, communication is no longer one-sided! These kitchen display screens could be your secret sauce.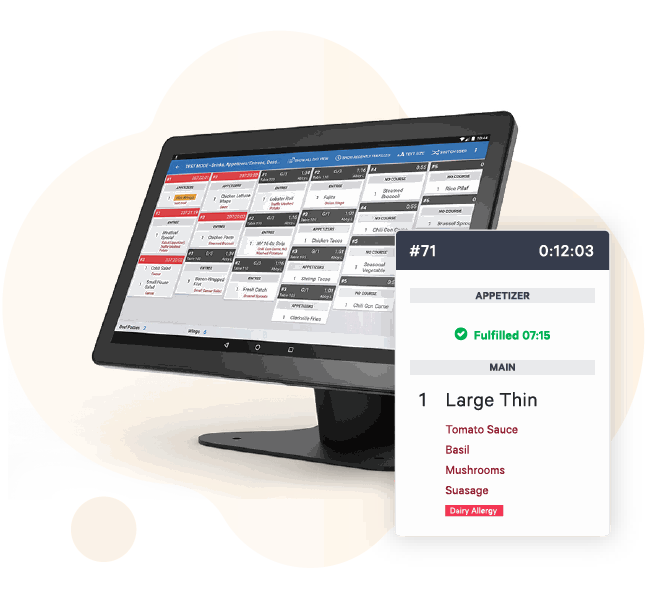 Connect the Entire Restaurant in Real Time
Sending an order to the kitchen shouldn't be a game of telephone. Servers can instantly share modifications and allergy information with the kitchen using Toast Go, improving order accuracy and reducing voids and comps. Because Toast Go is fully integrated with the back of house, servers will always know which items are in stock and which are 86'ed.
When an order is fulfilled, your servers will receive a notification on Toast Go, so they can serve guests their food when it's hot and fresh without constantly checking on the order status with the kitchen — or bugging your expo.
Unlock Your Menu Potential
Analytics to Identify Your Most Profitable Menu Items
Toast POS reporting automatically tracks all sales and uses that data to offer detailed product mix reports that show you exactly how your menu items are contributing to your sales.
Product mix reports make it very easy to identify your top menu groups, items, and modifiers. You can even see a breakdown of how your menu is performing by time and day of week.
With this insight, you can easily identify the items and menus that are contributing to your sales, and those that aren't profitable enough to keep on your menu.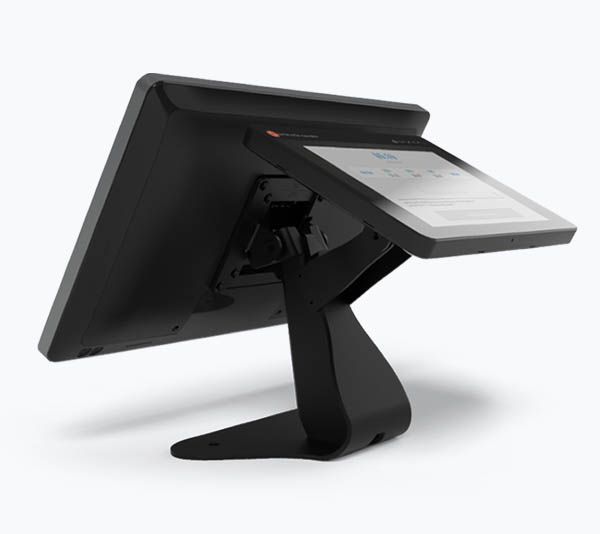 Toast Guest-Facing Display
Simplify the checkout experience in your quick service restaurant with a guest-facing display.
Integrated reader for guests to swipe or dip their own credit card

Mount on your counter or on your terminal stand